Back to Hotels
Ngapali Bay Villas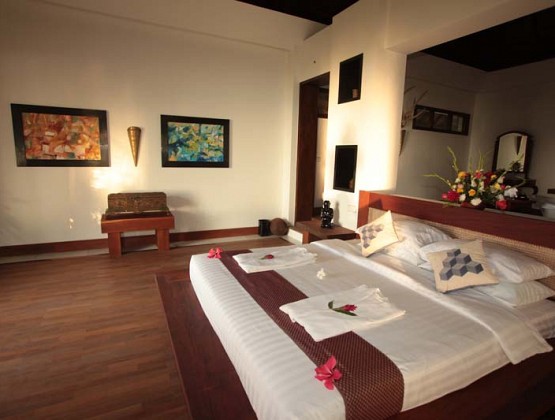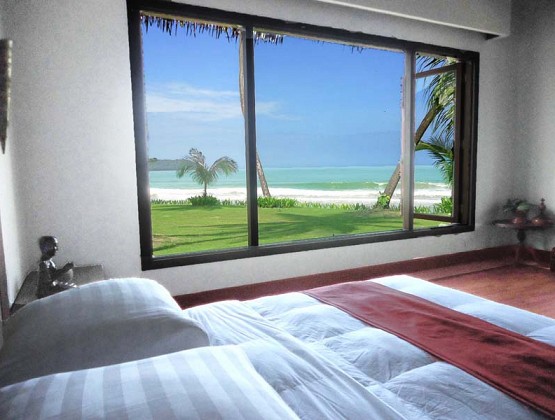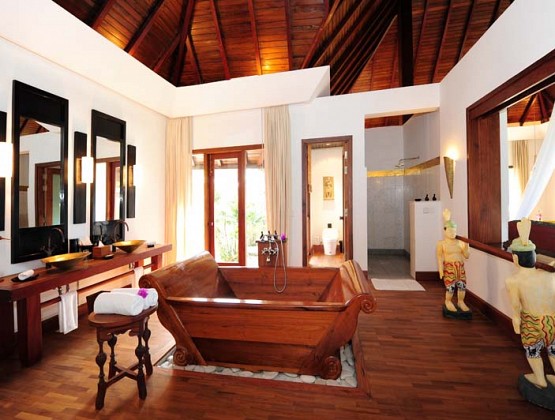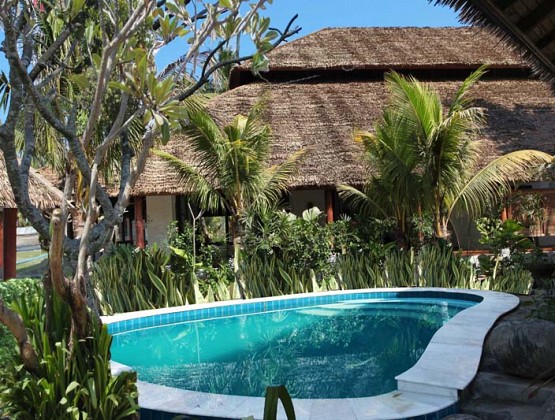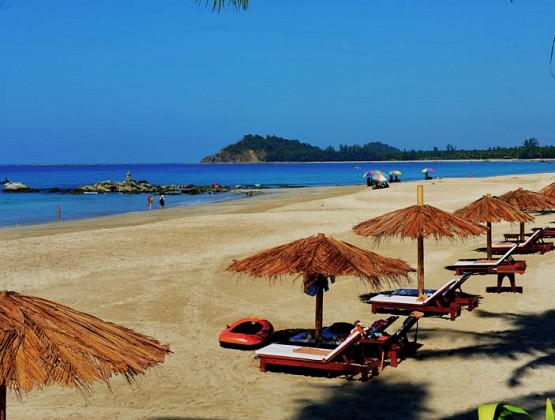 One feature of Ngapali Bay Villas & Spa which stands apart from all other hotels is that each villa has a panoramic view of the Bay and the Beach.Ngapali Bay Villas & Spa is a high-end beach hotel.
Everything here is a craft of art and tradition, covering the whole property of high-ceiling villas with local white marble, teak wood in abundance, and sandstone from Yeizagyo, Pakkoku in Central Myanmar. Carefully thought-out creations are scattered all over the hotel such as handmade artistry, the mosquito net-posts, face-wash copper basins, lightings, walk ways, thatch roofing modeled after the village building tradition, custom-made hand woven curtains from Pakokku, paintings, U Kin Maung Yin, antique and contemporary pottery, hand-crafted souvenirs, lotus ponds and bronze works from Mandalay.
For out-going and adventurous holiday makers, there are ample of activities they can participate or experience which will satiate their active whims. Our adventure-seeking guests will be surrounded by the swarms of a variety of colorful fish simply by snorkeling at Pearl Island. Visitors may also enjoy themselves by taking boat-rides to the best beaches in the vicinity where the sand is visibly undisturbed. Basking in the sun, beach strolling, hiking or bicycling to nearby villages, visiting art galleries, observing local domestic industry and chatting with the locals are some of the many popular interactive pass-times for tourists.
All villas at Ngapali Bay Villas & Spa are unique. Featuring hand-selected local paintings and antiques, high wooden ceilings, and spacious living areas and bathrooms, they radiate a sensation of luxury and comfort.Ngapali Bay Villas & Spa is not just any hotel or resort. With an emphasis on individuality, they cater to those looking for an exclusive and unique experience one that cannot be found anywhere else.
Myapyin Village, Ngapali, Thandwe District,
Rakhine State, Myanmar.
Tel: +95 43 42301/02
Fax: +95 43 42301/02
Mobile: +95 9 421770007, +95 9 49233430
http://www.ngapalibay.com/
You may also like